Ms. Gourley/Social Science Department - 2016
|Mahfam, Thea, Medhavi, Helena, Rita, Hanna|
---
Logo designed by Thea
---
Description
For our placement, we created 4 informative videos about the social sciences courses offered at Mackenzie and uploaded them onto a YouTube channel so that teachers can used them during course selection for the next few years. We also created an infographic poster that they can print and put up on the social science bulletin board, and a logo that can be used on everything soc sci related as a unifying emblem for the department.
Technology Used
iMovie Editor (To edit the videos)
Piktochart (To design the infographic)
Photoshop (To design the logo)
Youtube (To upload videos and create a social media presence)
Google Drive (To communicate with teachers and fill out course info)
---
The Youtube Channel
The Videos
---
Infographic
Powered by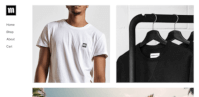 Create your own unique website with customizable templates.