Ms. Martin-Jordache 2013— Rachel Mandel
Teacher: Ms. Martin-Jordache
Subject: Google Sites, Google Drive, Google Docs, Weebly, YouTube

Description of project: Though my placement was supposed to result in a class website like many other placements, mine was mainly about learning. Ms. Martin-Jordache wanted to learn how to create her own website, and be able to edit it by herself; not just run a website after it's creation.
We also did quite a bit of work learning about Google Drive and the Google Calender.



The skeleton of the Google Site we made for her grade 12 classes is finished. There is still some design work that can be incorporated, and files that need to be uploaded. However, Ms. Martin-Jordache wants to put this website on hold and work on her Weebly website that was created for her by previous IDC students.

Possible uses in other classes/subject areas: Knowledge of technology is applicable in any class and any subject. Since it is in French, the site we created is rather limited in terms of using it for other subjects, but the knowledge gained from the creation of this site is a versatile and translatable skill.

Presentation of the Google Site: www.sites.google.com/site/madamemjswebsite/

Powered by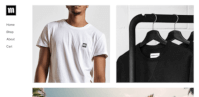 Create your own unique website with customizable templates.